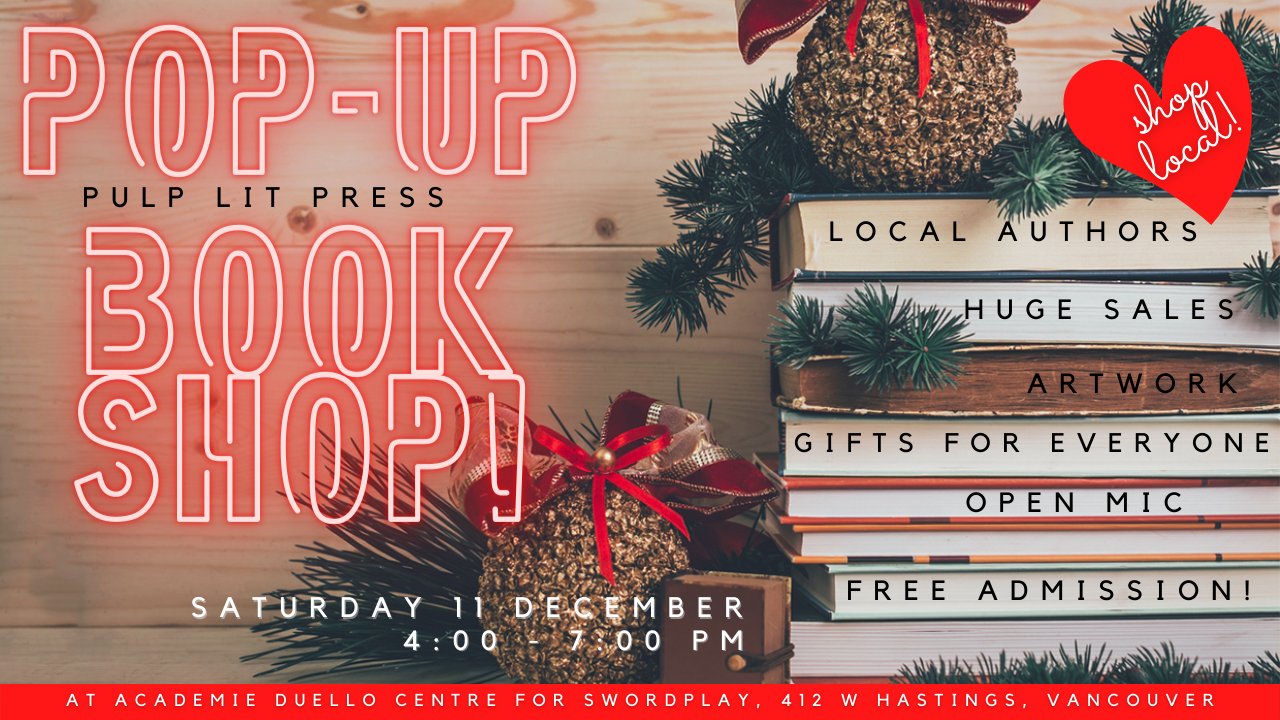 Pop-Up Book Sale
Date: December 11, 2021
Time: 4pm - 7pm PST
Location: Academie Duello at 412 West Hastings, Vancouver, BC
Type: Book and Craft Sale + Live Reading
Fantastic BC small press Pulp Literature is hosting a local author book (+craft+art) sale in the super cool and spacious Academie Duello swordplay school space in Gastown and you need to check it out!
It's open from 4-7 pm, and I'll be rushing over after my workshops end at 5 in Coquitlam, so come say hi if you're there after 6! My books will be stocked all event, and friends' books you should definitely also pick up while you're there include CWILLers Bryce Raffle, Cynthia Heinrichs, and Ellen Schwartz, plus Vancouver-area author Tanya Lisle!
Masks and vaccine passports will be required. It's a large space, so crowding shouldn't be an issue.
RSVP on the Facebook event page to help vendors get a sense of how much stock to supply and check out more vendor profiles as they drop over the coming weeks. Hope to see you there! :D